The labyrinthian process of applying for 8(a) certification left us frustrated and discouraged. After an unsuccessful first attempt to do it ourselves, we turned to ARA for help.
From the moment we first discussed our application and business with Alanson and Joe, I knew we had made the right decision in contacting them. They walked us through the application process with a degree of patience, persistence, and thoroughness that was outstanding.
ARA's checklist system and custom templates allowed us to easily gather and create the information needed to make an airtight case for 8(a) certification, while still allowing us to maintain focus on our day to day work. I can't recommend ARA enough!
Kedgar Volta, President/CEO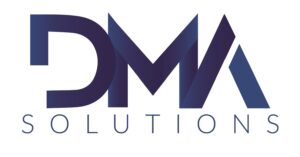 From our 1st conversation all the way through our 8(a) Program approval, ARA Consulting was there to help and provide a level of service that is unmatched.  We decided to request assistance from ARA before we em-barked on the 8(a) application process, which ensured we had a smooth experience and never felt as if we didn't know the next steps.
I would recommend the ARA team for any company thinking about going through the rigorous 8(a) application process.
Kalvin Moore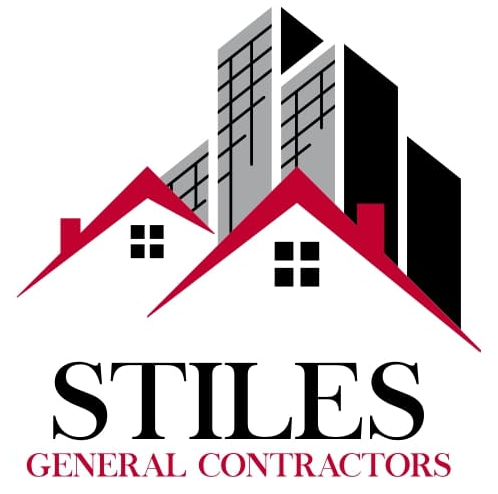 Stiles General Contractors
If I could rate ARA Consulting 10 stars I would!!
After months of wasted time working on my own 8(a) application, getting it repeatedly sent back unprocessed, and having to start the process over each time, I decided to get expert consulting help.
I am so glad I went with ARA. Joe and Alanson were so easy to work with and explained every detail. They helped me understand the process and, suddenly, working through the application was no longer a daunting task.
That made all the difference. After ARA submitted my 8(a) application, it was swiftly approved in less than 2 months- no more returned applications or wasted time!!
Thank you both so much for all of your help! 
Adeliz Stiles, President

After months of trying to do it ourselves, we decided to get consulting help with our 8(a) process and selected ARA after evaluating several firms. Joe and Alanson's knowledge and professionalism was above the competition, providing excellent guidance, quick responses, and thorough review at various stages. They were methodical in their approach and explained at every step how the SBA is evaluating the responses. We would get quick response to all our questions, even after hours and during weekends.
Our submission received no questions and was awarded in 3 months. We were quite surprised since we were expecting it to take longer. The credit goes to ARA's high quality work and advice in ensuring that all our documents met SBA's expectations. We have Joe and Alanson to thank for helping us meet this major corporate milestone in an efficient and painless manner!
Puja Bisht, PMP, CEO

HL Environmental Services, LLC
We received our 8(a) approval letter today.  Amazingly wonderful news!  Our number one priority goal for HL Environmental has come to fruition.
Joe and Alanson, I'm aware of the time and effort you both have put into this endeavor. Ours was a complex case and we could not have done it without you. You've both been professional, knowledgeable, and 'all-In' from the beginning. Thank you for helping us every step of the way.
Octavius Locklear, Managing Member

Joe Donnini and Alanson Anderson at ARA Consulting are the ONLY experts you want to call for getting you successfully through the SBA 8(a) certification process.
Applying for 8(a) certification turned out to be a much more rigorous process than I imagined.  But Joe and Alanson guided and assisted us and made sure we provided everything needed to get certified on the first try. 
Both were so knowledgeable and a joy to work with. They made us feel as though we were their first and only priority. 
Nancy Martindell, President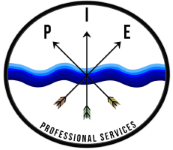 Pamunkey Indian Enterprises - Professional Services
Successfully becoming 8(a) certified is hugely rewarding for a small business - but also hugely challenging.  After looking at the process and all the required documentation needed to obtain certification, I knew that we needed expert help.  I interviewed about a dozen consultants, but when I called ARA Consulting and spoke with Alanson and Joe, I quickly realized I had found the right experts.  Their depth of knowledge just stood way out.
Between the two of them they have decades of experience helping small business to push through layers bureaucracy and obtain 8(a) certification as quickly as possible.  I highly recommend ARA Consulting LLC to anyone who wants to avoid the pitfalls that trip up so many small businesses and cost them opportunities. 
Kevin Krigsvold, CEO
Pamunkey Indian Enterprises - Professional Services (PIE-PS)

ARA CONSULTING did a flawless job with getting our 8(a) application ready for submission. I was impressed by the thoroughness of Joe and Alanson in preparing the application as well as their quick response in answering questions or reviewing any documents.
In fact, SBA did not question or request clarification on a single item during the processing of the application. Our application was approved in less than 45 days, which was much faster than expected.  I have no doubt that retaining these top experts was the reason.  
Sweta Jain, President
Infostellar, Inc.