Meet the Nation's Top Team of SBA 8(a) Application and Certification Experts
Joseph Donnini
Senior SBA 8(a) Expert Consultant
Joe Donnini is the nation's preeminent expert consultant on 8(a) eligibility.  He ran the SBA 8(a) certification and eligibility office for 27 years.  During that time, Joe personally reviewed more than 35,000 8(a) applications.  It was Joe who made SBA's approval or denial recommendation for each one. 
Joe's level of inside experience and knowledge is one-of-a-kind.  No one else even comes close.
Alanson Anderson
Senior Principal Consultant
Alanson Anderson is the founder of the practice.  He is the expert consultant with the longest track record in the nation of helping clients to prepare successful SBA 8(a) applications. 
Since 1983, Alanson has provided assistance a vast number of small disadvantaged businesses to overcome 8(a) application obstacles and gain access to 8(a) program Federal contracting opportunities.
Want to avoid having your SBA 8(a) application returned unprocessed?
(Or perhaps SBA has already done that to your first 8(a) application attempt.)
Sadly, that is what happens to nearly all self-prepared 8(a) applications.  But it is entirely unnecessary and entirely avoidable.  Here is what we offer you:
The top team of expert 8(a) certification consultants in the nation.

Inside knowledge of how SBA operates, how they actually analyze 8(a) applications, and exactly what they want to see. 

An unmatched level of SBA 8(a) application assistance experience - well over 6 decades combined. 

We work on every case as an expert team - you are never assigned to

junior staff.  

We make certain that your 8(a) application is done correctly and that all issues are properly addressed.

We know exactly which approaches and workarounds will succeed - and which will not.

We save you the frustration, the wasted time, and the lost opportunities that returned and denied 8(a) applications cause. 

An unblemished successful track record.  

Put simply, if we take on your case, you will get 8(a) certified.
Call to speak with Alanson
for a no-cost eligibility consultation.
(888) 440-5562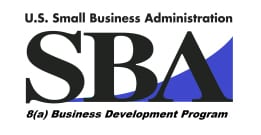 Complex and rigorous process:
Obtaining SBA 8(a) certification is a complex and rigorous process.  Trying to get through that process without expert help is usually an expensive mistake that results in wasted time and lost opportunities.  But there is a better - and ultimately less costly - way to get it done.
Imagine if it were possible to have your 8(a) application prepared by SBA itself - and not just someone at SBA, but by the very person who would be reviewing it and deciding its outcome.  And imagine if that person's only goal were to make sure that your application got approved on the first try.
Well, if we take on your 8(a) application case, that is essentially what you will get.  Joe Donnini was exactly that person for 27 years. It will be as if SBA itself were helping you to get successfully 8(a) certified.
Experience and track record:
Simply stated, you will not find expertise like that anywhere else.  Absolutely no one in private practice knows more about SBA 8(a) eligibility or about the application and certification process.  No one else has the same first-hand, inside knowledge of how SBA analyses 8(a) applications and what can be done to successfully and legally overcome eligibility issues.  And no consulting practice has a longer or more successful track record.
No-cost eligibility assessment:
The first step in our 8(a) assistance process is to find out if you can qualify for 8(a) certification.  Please contact or call us to discuss your particular situation.  We will perform a comprehensive eligibility analysis at no charge, and if there is a way you can successfully become 8(a) certified, we'll tell you.  If you cannot qualify, we'll let you know that as well.  Please click here for the CONTACT FORM and we will get back to you promptly. 
Or, if you prefer, our toll free phone number is (888) 440-5562.  
What happens when applicants prepare and submit their own 8(a) applications without expert guidance and assistance
Our top two expert 8(a) certification consultants have the experience and inside knowledge to save you headaches, lost time, wasted efforts and costly missed opportunities. We will do it correctly and make sure your application gets processed and approved on the first try.