Want to avoid having your SBA 8(a) application returned unprocessed?
(Or perhaps SBA has already done that to your first 8(a) application attempt.)
Sadly, that is what happens to nearly all self-prepared 8(a) applications.  But it doesn't have to happen to your application.
We are the top two expert 8(a) certification consultants in the nation (please see our credentials below).

We have inside knowledge of how SBA operates, how they actually analyze 8(a) applications, and exactly what they want to see. 

We have an unmatched level of SBA 8(a) application experience - well over 6 decades combined. 

We work as an expert team on every case - you are never assigned to

junior staff.  

We make certain that your 8(a) application is done correctly and that all issues are properly addressed.

We know which approaches and workarounds will succeed - and which will not.  If we take on your case, you will get 8(a) certified.

We save you the frustration, the wasted time, and the lost opportunities that returned and denied 8(a) applications cause. 

All of that is what makes us stand out.  No other consulting practice even comes close.

Don't waste time and effort on failed attempts  -  get your 8(a) application approved on the first try.
---
Call us 
for a no-cost eligibility consultation
(888) 440-5562
Or click here for the Contact Form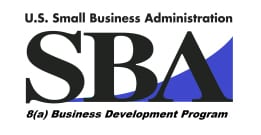 Meet our SBA 8(a) Application and Certification Experts
Joe Donnini is the nation's top expert consultant on 8(a) eligibility.  He ran the SBA 8(a) certification and eligibility office for 27 years.  During that time, Joe personally reviewed more than 35,000 8(a) applications.  It was Joe who made SBA's approval or denial recommendation for each one. 
No one else in private practice even comes close to that level of insider knowledge and expertise.
Alanson Anderson is the founder of the practice.  He is also the expert consultant with the longest track record in the nation of preparing successful SBA 8(a) applications for clients. 
Since 1983 Alanson has helped a great many small disadvantaged businesses to overcome 8(a) application obstacles and gain access to billions of dollars in 8(a) program contracting opportunities.
Complex and rigorous process:
Obtaining SBA 8(a) certification is an extremely complex and rigorous process.  Trying to get through that process without expert help is usually an expensive mistake that results in wasted time and money as well as lost opportunities.  But there is a smarter way to get it done.
Imagine if you could have your 8(a) application prepared by the very same people at SBA who would be reviewing it and deciding its outcome.  And imagine that their only goal was to make sure that your application would be approved on the first try.
If we take on your 8(a) application case, that is essentially what you will get.  It will be as if SBA itself were helping you to successfully get 8(a) certified.
Experience and track record:
Simply stated, you will not find expertise like that anywhere else.  Absolutely no one in private practice knows more about SBA 8(a) eligibility or about the application and certification process.  No one else has the same first-hand, inside knowledge of how SBA analyses 8(a) applications and what can be done to successfully and legally overcome eligibility issues.  And no consulting practice has a longer or more successful track record.
No-cost eligibility assessment:
The first step is to find out whether - with our expert guidance - you can qualify for 8(a) certification.  Please give us a call so that we can discuss your particular situation and perform a comprehensive eligibility analysis at no charge.  Our toll free phone number is (888) 440-5562. You can also send us a message here.  We will get back to you promptly.
Why you should seriously consider expert help:
(In a nutshell, it will save you a great deal of time, money and headaches.)
Inside peek: If you are interested to know, here is an inside peek at what actually happens when applicants decide to prepare and submit their own 8(a) applications - without getting expert help:
SBA's Official Policy:  SBA's official stance is that applicants can apply for 8(a) certification without help.  But when applicants actually do that, SBA kicks back the vast majority of those applications after the initial screening.  SBA simply designates them as deficient and inadequate for processing.
SBA refers to that as "returning" an application.  It does not mean that they have formally denied the application.  But it does mean that they will not take further action on it.  If you decide to prepare and submit your own 8(a) application without expert help, you have about a 99% chance of that happening to you on your first attempt. In the next section, we'll tell you why.
What happens when SBA returns your 8(a) application?  Well, if you still want to get 8(a) certified, you will have to try again.  This time you will need to provide SBA with everything they want and address every concern to their satisfaction.  In order to do that, you would be wise to get expert help from someone that knows exactly what SBA wants to see and what their concerns are likely to be in your case.
Poor application system design.  As detailed in the next section, the SBA online CERTIFY system has serious design flaws that cause applicants to submit incomplete applications that cannot be processed.  Hard to believe, but true.
SBA is understaffed and backlogged.  Every year, they get hundreds upon hundreds of 8(a) applications that are incomplete, have unresolved issues, or are otherwise deficient.  The applications that get returned nearly always have been prepared and submitted by the applicants themselves.
No chance of approval:  Such applications have absolutely no chance of being approved as submitted. But if SBA took the time to fully analyze and process each one - and prepare all the paperwork involved in a formal denial - it would use up months of staff time. They simply don't have the resources for that. 
So instead, SBA kicks the applications back:  SBA kicks back any 8(a) applications that are missing documentation they need to see, or that have open or unaddressed eligibility issues.  The applications are designated "returned without further action".
Try again:  Of course, applicants are allowed to try again.  A fair number do re-apply.  But many simply drop the whole thing.  That is especially true for those that have had their applications returned more than once - unfortunately, a common occurrence. 
Could have been approved:  With proper expert eligibility screening and guidance, the vast majority of the applications SBA returns could have been processed and ultimately approved on the first attempt.  
Poorly designed application system: As mentioned, SBA's online CERTIFY system has major design flaws.  Most prominent among them is that the system asks applicants to upload some - but not all - of the documents that SBA regulations require for an 8(a) application.  Worse, the system does not actually make it possible to upload the other needed documents (unless you know how to get around that).  So, self-submitted applications are nearly always deficient.
Start over again:  That causes SBA to return the application unprocessed - invariably to the surprise and frustration of the applicant, who thought he or she had carefully provided everything SBA requested. SBA's notice will list the deficiencies and missing documents in the applicant's particular case.  The applicant must then update the whole application and resubmit it, addressing all the noted deficiencies, and providing all the missing documents - if they can figure out how to do that.  This starts the process over again from scratch. 
Months of delay:  All of this leads to months of unnecessary delay.  We have the expertise, knowledge and experience to know exactly how to avoid these delays and to make sure your application is complete, correctly addresses all concerns and issues, and gets submitted in a way that bypasses the CERTIFY system flaws.
Why is that?  One of the main reasons, as described above, is that - incredibly - SBA's application system does not actually ask for all of the documents and backup that the regulations require.  So applicants may think they have submitted a complete application - but they haven't.
Comprehensive and detailed: It is also because few applicants realize just how comprehensive and detailed an 8(a) application needs to be.  Very few have in-depth knowledge of the 8(a) regulations.  And almost none are familiar with the most recent court decisions and how they affect SBA's interim eligibility rules. 
Applicants are not 8(a) experts:  While they are often subject matter experts in their own fields, they are simply not experts on SBA 8(a) matters.  So they are seldom able to identify all the eligibility issues and concerns that can and do come up.  And even if they know they have issues, they won't know which workarounds for those issues SBA will accept - and which they will not accept.
Treated as a new submission:  When an application gets resubmitted, it is treated as a new submission.  That means it goes back to the end of the queue and waits its turn to be screened again. Depending on the backlog of applications, that could add months to the process.
May be returned again:  Then, if it is still deficient, SBA will return it again.  That happens a lot.  Each time it adds more months to the process - not to mention extra work, frustration and lost opportunities. 
Expert guidance:  All of this is entirely avoidable. We can save you lost time, headaches and money by doing it correctly and getting your application processed and ultimately approved on the first try.